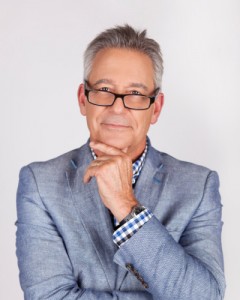 Dr. John Relic
Dermatologist
MBBS FACD
John is a Consultant Specialist Dermatologist graduating from the University of NSW in 1977 and becoming a Fellow of the Australasian College of Dermatologists in 1986. John has been practising as a Dermatologist in the Newcastle area for over twenty years. John specialises in various laser modalities and has attended specialist training with Sciton Inc. in the USA. John is an experienced skin surgeon having completed specialised training at the Scripps Clinic in San Diego and he conducts a regular clinic in pediatric dermatology at the John Hunter Hospital in Newcastle where he is a visiting medical officer.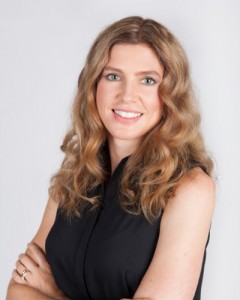 Dr. Sally de Zwaan
Dermatologist
MBBS (Hons), PhD, BSc (Psych), FACD
Dr. Sally de Zwaan completed her Dermatology training both in Australia and overseas. Sally brings a wealth of experience to the clinic, with her expertise in many areas including medical, surgical and paediatric dermatology. She completed her medical degree at Sydney University and worked in Sydney hospitals for several years before spending 4 years training in Dermatology. She is a visiting medical officer to John Hunter Hospital where she runs a monthly clinic and teaches medical students and training Dermatologists. She also has a PhD in genetics of skin cancer and a Bachelor of Science degree majoring in Psychology. Sally has undertaken research and written many articles for various Dermatology journals. She has also worked extensively with the AMA.
RN Sarah
Registered Nurse, Laser Trainer, Laser Expert, Certified Rationale Skincare Trainer, Cosmetic Injector including PRP, Yoga Instructor
Sarah is a founding director and studied a Bachelor of Nursing at the University of Newcastle and has been working as a specialist nurse in Dermatology and Cosmetic Medicine since 2008. During this time she has performed over twenty thousand laser procedures on clients for both cosmetic and dermatological issues. Sarah specialises in laser and broadband light therapy for skin rejuvenation and medical skin conditions, anti-wrinkle injections, dermal fillers, PRP and laser tattoo removal. Sarah has been a provider of national laser training and education to other clinics as well as to dermatologists, medical practitioners and nurses throughout Australia. Sarah uses her expertise across all modalities and treatment types to achieve the best results for her clients.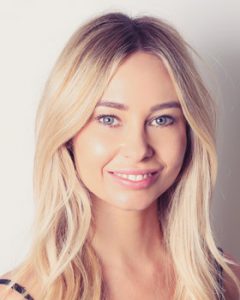 RN Melissa
Registered Nurse, Laser Expert, Beauty Therapist, Certified Rationale Skincare Trainer, Cosmetic Injector Including PRP
Melissa is a Registered Nurse and qualified Dermal Therapist and has been working in the dermatology and cosmetic industry since 2011. Melissa is experienced in cosmetic injectables including PRP along with laser and broadband light therapy for both skin rejuvenation and a wide range of medical skin conditions and laser tattoo removal. Melissa focuses on enhancing the natural features and attributes of each client to produce the best and most natural looking results. Melissa has always been passionate about the cosmetic industry and enjoys keeping up to date with the latest treatment options and sharing them with her devoted clients.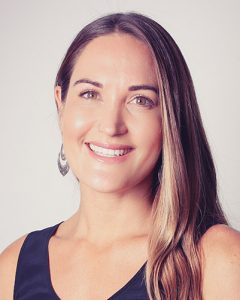 RN Ellen
Registered Nurse, Laser Expert, Comsetic Injector including PRP
Ellen studied a Bachelor of Nursing/Arts (International Studies) at the University of Technology in Sydney. Ellen is an experienced laser nurse utilising a variety of lasers and broadband light therapy to treat a wide range of medical skin conditions and skin rejuvenation. Ellen assists our associated Dermatologists in various medical procedures, consultation and in the provision of erbium and profractional laser. Ellen is also a laser tattoo removal specialist, utilising both the latest PicoSure laser technology and the more traditionally used Q-Switch: Nd YAG laser technology. Having completed Allergan injectable training, Ellen has a keen interest in providing our clients with the latest techniques in anti-wrinkle injections and dermal fillers. Ellen has a passion for people, travelling, cooking and being in nature and she has a strong belief in providing a holistic approach to health and wellness. She has a keen interest in nutrition, natural and alternative health modalities and is a certified yoga teacher.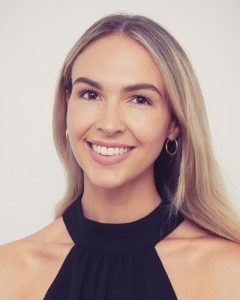 RN Fleur
Registered Nurse, Laser Expert, Cosmetic Injector
Fleur joined the Coco team in 2021 as a Registered Nurse having had over four years' experience in emergency nursing and as a Registered Nurse at Lotus Dermatology. Fleur holds a Graduate Diploma in Cosmetic Nursing with the Australasian Academy of Cosmetic Dermal Science and throughout her studies she has gained an understanding of the biochemistry of ageing on a molecular level as well as the benefits of cosmeceuticals and active ingredients in skincare. She has an understanding of a range of skin conditions and concerns and is passionate about educating her clients on how to reach and maintain their skin goals. Fleur loves to cook and embraces healthy eating as an adjunct to skin health, she also loves spending time in nature, Pilates and spending time with family and friends.
RN Madison
Registered Nurse, Cosmetic Injector, Laser Expert, Makeup Artist
Madison is a Registered Nurse who is passionate about skin health and science. Madison began her career as a makeup artist and holds a Diploma in Specialist Makeup Services. She has a keen artistic eye and is focused on client centred care, providing a holistic approach to her work. Madison has completed training in anti-wrinkle injections and dermal filler and is trained in the administration of Broadband Light Therapy and laser along with LED Light Therapy. Madison enjoys running and playing with her dog.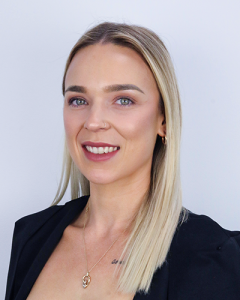 RN Bianca
Registered Nurse, Cosmetic Injector, Laser Expert
Bianca has a keen interest in skin and has worked extensively as a dermatology nurse at Lotus Dermatology.  Bianca is a qualified injector in anti-wrinkle injections and dermal fillers.  She is also trained in laser modalities, BBL and LED Light Therapy. Bianca is a keen health and fitness enthusiast, she loves going to the gym and snowboarding in winter.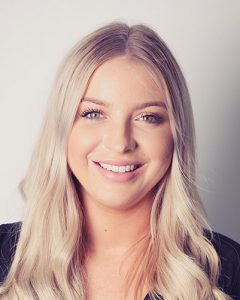 Montana
Dermal Therapist/Client Experience Consultant
Montana has recently joined the team as a Client Support Consultant at the reception desk. Montana loves walking the beach and her blue cattle dog Marley. Montana is an experienced dermal therapist and has worked in the spa and beauty industry since 2014 and has a wealth of knowledge of both beauty and clinical treatments.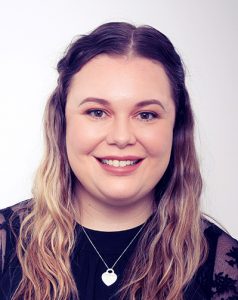 Rebekah
Dermal Therapist, Laser Expert
Bek has been in the beauty and laser industry for over five years and has won awards for her level of service and treatment offerings including Laser Therapist of the Year.  Bek displays the highest level of professionalism when designing treatment plans aimed at achieving amazing results. She loves creating a bond and rapport with her clients and is passionate about good skin care.
Bek grew up in Lake Macquarie. She loves travelling and has spent time overseas exploring new places and cultures.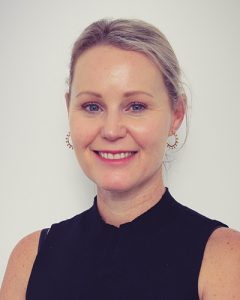 Amanda
Cosmetic Tattoo Artist and Dermal Therapist
Amanda is a passionate Cosmetic Tattoo Artist and Dermal Therapist who is dedicated to making clients feel great about themselves. Amanda has been working in the beauty industry since 1996 and holds a Diploma of Beauty Therapy along with a Level 2 qualification in Common and Advanced Skin Conditions from Skin Education International.  Amanda completed her training in the art of Cosmetic Tattooing with Think MBC on the Gold Coast and she continues to provide our clients with the highest standard of artistry.
Amanda prides herself on her ability to provide professional treatments that rejuvenate her clients in both body and soul.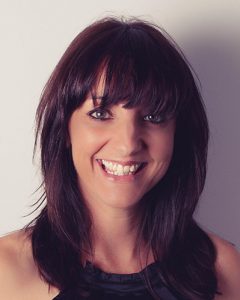 Michelle
Client Experience Consultant
Michelle started her working career as a Beauty Therapist before moving into various corporate reception and administration roles. Michelle is a qualified AIN (Assistant in Nursing) and has a passion for holistic therapies. Michelle is a qualified Reiki practitioner.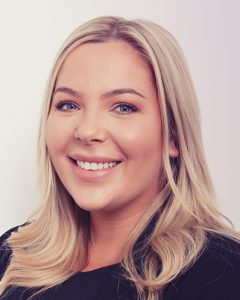 Kimberley
Client Experience Consultant
Kimberley began working at Coco in 2020 and brings with her a wealth of experience in the beauty and cosmetic industry. Kim is a qualified beauty therapist and has worked in multiple clinics performing beauty treatments and cosmetic treatments. Kim enjoys working with clients to deliver top customer service and has a thorough knowledge of treatments offered at Coco. Responsible for the day to day running of our clinic, Kim brings a wealth of beauty and administration experience to Coco.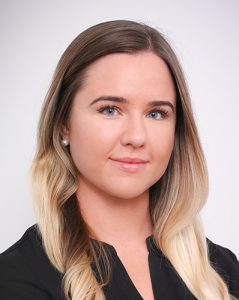 Elley
Client Experience Consultant
Elley has experience working in the industry having previously worked at a skin cancer clinic amongst other roles as a flight attendant and volunteering her time at a children's orphanage in Sri Lanka. Elley is passionate about customer service and providing a nurturing environment for our clients.
In her spare time she enjoys free diving, kayaking and looking after the animals on her farm.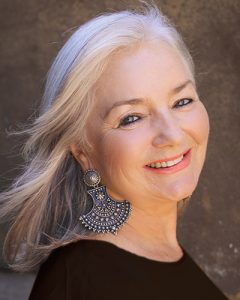 Lisa
Clinic Development Manager
Lisa is a founding Director and has been managing Coco Skin Laser Health since it's inception in 2012. Together with Sarah, Lisa has taken the clinic from a small two room clinic in Merewether to the state-of-the-art medical cosmetic clinic that Coco is today. Lisa has a passion for providing a holistic approach to our clients' needs along with providing a caring working environment for our Coco team. Lisa enjoys walking by the beach, meditation and yoga. She is also a certified yoga teacher and yoga therapist.