ADVANCED PICOSURE® SKIN REJUVENATION NEWCASTLE
REJUVENATE YOUR SKIN WITH AN ADVANCED PICOSURE® LASER FACIAL
Are you looking for a treatment that achieves smooth and glowing skin with little to no down-time?
As our skin ages there is a decrease in the production of collagen and elastin, over time this leads to wrinkles, fine lines and a decrease in skin tone & texture. Sun damage as well as other factors such as acne scarring may also affect the appearance and youthfulness of the skin.
Coco's Advanced PicoSure® Laser treatment utilises Picosure® FOCUS technology which effectively reduces and resolves these skin concerns by stimulating collagen and elastin production to promote healthy renewal both within the skin and on the skin's surface. The PicoSure® platform delivers beautiful results for all skin types and is an affordable 'pico' laser skin rejuvenation treatment option.
The PicoSure® laser treatment combines patented PressureWave™ Technology, with ideal treatment wavelengths so you see results faster and with safety guaranteed. Unlike other pico platforms on the market, these treatments adhere to stringent certifications and are FDA and TGA certified. An added enhancement known as the FOCUS lens is combined with our pico technology to amplify amazing results. This unique hand piece increases the effects of the picosecond laser by up to 20X to focus the laser's energy safely and improve the skin's appearance with longer lasting results.
The unique mechanism of action of PicoSure FOCUS has shown results similar to non-ablative and even ablative lasers but without the prep time, treatment discomfort or downtime. Clients appreciate the fast treatments, and typically experience only one hour of redness allowing them to quickly return to regular activities.
The Advanced Pico Laser treatment is an excellent treatment for the face, hands and décolletage and is a great option to combine with Coco's BBL™ Corrective & Forever Young treatments.
INDICATIONS TREATED WITH THE ADVANCED PICOSURE® LASER:
Ageing Skin
Fine Lines
Wrinkles
Skin Laxity
Skin Texture
Skin Tone
Pigmentation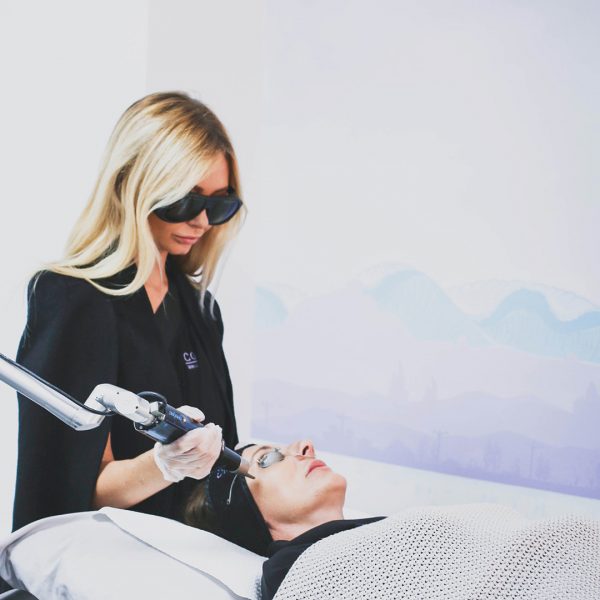 ADVANCED PICOSURE® LASER FAQS
Coco offers honest advice to clients on which treatments are suitable for their skin. As every skin type is different, some treatments including Pico treatments are suitable for some and not for others.
Our team of Registered Nurses will make a comprehensive assessment of your skin before recommending treatments to you and won't prescribe a treatment that won't work for you.
All Advanced Pico Laser treatments are conducted by university qualified Registered Nurses who have undergone extensive training with Coco's specialist Dermatologists as well as intensive training with the laser's manufacturer to operate the PicoSure® laser.
Coco's team of RN's have a combined total of over 20 years operating Picosecond laser technology and are able to safely tune the laser according to your skin's unique requirements to get the most out of every treatment.