BBL FOREVER YOUNG™ ANTI AGEING TREATMENT
BROADBAND LIGHT THERAPY IS A NON-INVASIVE TREATMENT FOR A WIDE RANGE OF SKIN CONCERNS CAUSED BY SUN DAMAGE & AGEING
BBL™ is a popular treatment for it's impressive short term results such as clearing pigmentation, redness and blemishes in the skin but it is also extremely popular for the benefits it offers over a longer period of time. Studies demonstrate that regular maintenance with BBL™ treatments can restore the gene expression pattern of aged human skin to resemble younger more youthful skin. Click here to find out more about the study. The BBL™ is an enhanced photorejuvenation or 'photofacial' treatment, that uses precise wavelengths of Broadband Light (BBL) to penetrate deep in to the skin which alters the expression of genes responsible for ageing in the skin.
Achieve glowing, brighter and smoother skin with a series of Forever Young BBL™ treatments to maintain or restore your youthful glow.
INDICATIONS TREATED WITH THE BBL FOREVER YOUNG™ TREATMENT:
Ageing skin
Fine Lines and wrinkles
Skin tone
Skin texture
Skin laxity
Pigmentation/freckling
Sun damage
Redness
Rosacea
Vascular lesions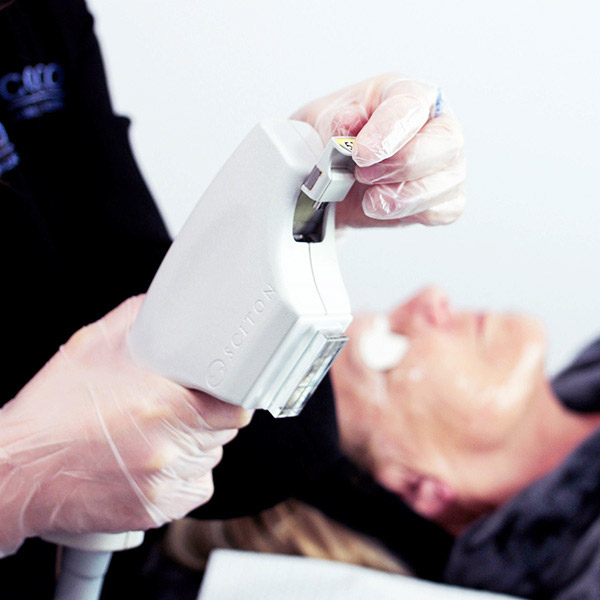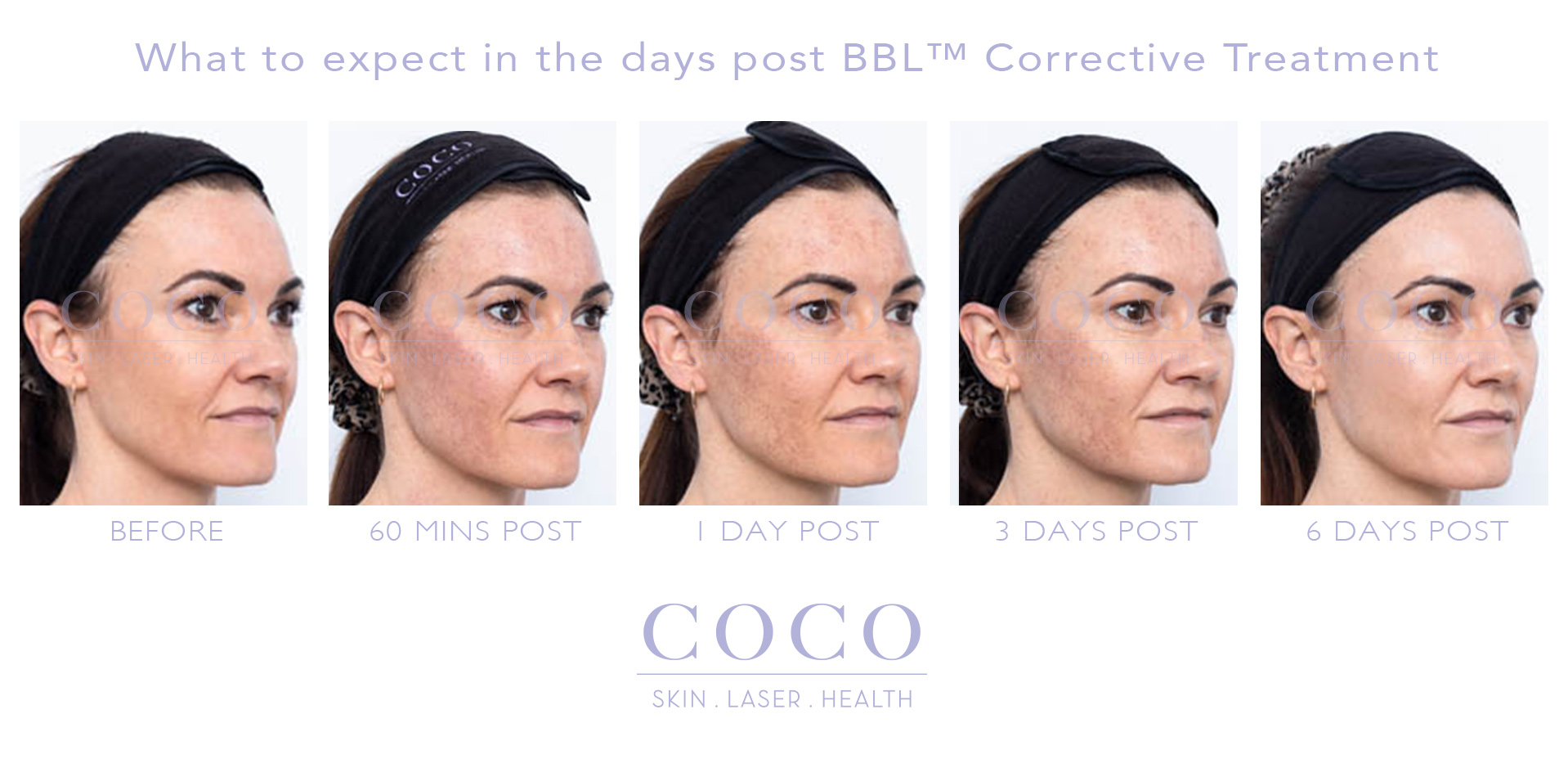 Coco's practitioners have been operating the Sciton® BBL™ technology in Australia for over 13 years and are recognised as one of the leading Sciton® treatment providers in Australia when it comes to experience and the amount of treatments performed.
The BBL™  treatment can be taken advantage of with one-off treatments that produce stunning results by clearing blemishes, creating well hydrated/dewey skin and firming/tightening the skin. However the best results from the BBL™ are experienced over longer treatment cycles that include multiple treatments.
The sensation is described as feeling like a hot rubber band flicking on the skin. Whilst everyone's skin and treatment response is different, most clients enjoy a comfortable treatment experience.
Temporary redness, swelling, heat within the skin and itching can occur immediately after treatment. These symptoms usually subside within one hour post treatment. Any pigmentation and freckling within the treated area will begin to flake off the skin in the days following your treatment. After care instructions will be provided to you on the day of your appointment and must be carefully followed to for best results.
There are many buzzwords and buzz treatments in the cosmetic industry, most of which boast claims along the lines of biggest, best, superior and most advanced. Do you ever wonder, what is actually the best treatment for anti-ageing beyond all of the hype?
We encourage you to try a BBL™ treatment to find out for yourself 🙂
"The BBL™ Forever Young treatment is the only device that has been shown to change the expression of genes associated with ageing, longevity and increased lifespan." - Sciton®
Whilst each skin type has different needs, one treatment, the BBL™, stands out from the crowd. The old adage "the proof is in the pudding" has never been more relevant in today's industry.
BBL™ by Sciton® is an extremely well researched and tested platform, the most famous study conducted on BBL™'s effectiveness showed the skin can appear up to 10 years younger after a course of maintenance treatments over time. Below are some extracts from the clinical paper:
"Over 1,000 gene expressions became "rejuvenated" to be more like youthful skin resulting in decreased elastosis and more uniform collagen deposition; leading to improvements in fine wrinkles and pigmentation".
"Patients who maintain a regular regimen of BBL treatments annually can reduce and delay the long term signs of skin ageing in a way that looks very natural".
Chang A, Bitter P, et al. (2012) Journal of Investigative Dermatology advance online publication 30 August 2012; doi: 10.1038/jid.2012.287 
IPL Photorejuvenation is an 'Intense Pulsed Light' treatment where as BBL™ utilises Broadband Light. Each treatment utilises a similar mechanism by delivering light wavelengths into the skin which creates heat when it reacts with it's target. The target in the skin can be anything from pigment in the hair or skin, blood vessels or bacteria. Once the heat is absorbed by the target, over time, the target is eliminated from the skin. Whilst similar, there are some key differences that separate IPL and BBL™ treatments.
With an increase in demand, IPL photofacials have become much more widely accepted and popular with a very wide range of devices out there on the market. There are many cheap IPL devices and treatment offerings out there on sales websites which are not the same as their well built counterparts giving the treatment genre a bad reputation. Many of these machines are unreliable and can be dangerous in unqualified hands, and whilst there are expensive and quality offerings out there, there is simply no way of knowing that what you're purchasing is safe or effective.
BBL™ photorejuvenation offers a safe and superior treatment with it's ability to be safely tuned to a wide range of wavelengths that target a wide range of indications in the skin. It also offers one-of-a-kind flash lamp technology, interchangeable Smart Filters, Finesse Adapters, and CoolComfort technology to achieve superior results and improve the treatment experience. The BBL™ technology's proven effect on DNA and gene expression has earned the BBL™ the title as the most advanced Photorejuvenation treatment on the market.
A Half Face BBL™ Forever Young treatment costs $400 and a Full Face treatment costs $590. Other treatment areas are available, the price varies depending on the size of the treatment area. Please contact the clinic on 4927 8088 if you would like more pricing information.