LASER TREATMENT FOR VEINS AND BLOOD VESSELS IN NEWCASTLE
TREATING UNSIGHTLY VEINS & VESSELS QUICKLY & EFFECTIVELY WITH COCO'S CLEARSCAN YAG™ LASER
Are you discovering broken capillaries and blue veins appearing in your skin?
A treatment such as ClearScan YAG™ vascular laser treatment in Newcastle could benefit your skin's health and appearance if you're noticing broken capillaries and exposed spider veins in your skin. Enjoy smoother skin tones and textures and remove your visible blood vessels with this quick and effective treatment.
INDICATIONS TREATED WITH THE CLEARSCAN YAG™ LASER:
Spider veins
Skin tone
Blood vessels
Vascular lesions
Vascular birthmarks
Telangiectasia
Facial veins
Campbell de Morgan spots
Venous lake lip spots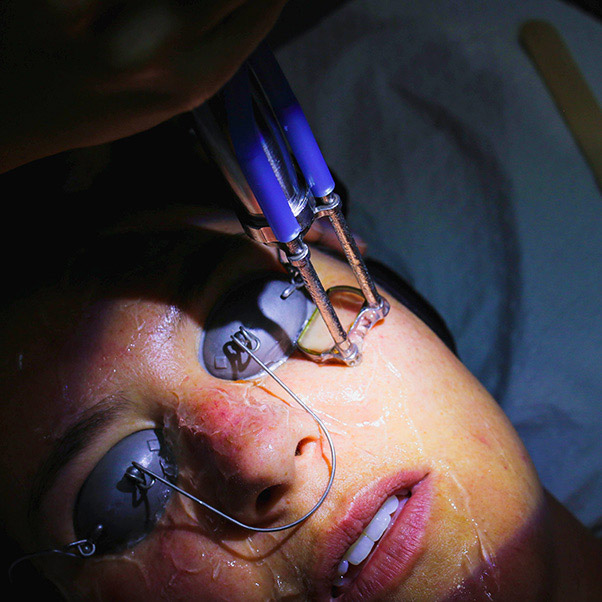 CLEARSCAN YAG™ VASCULAR LASER FAQS
Broken capillaries and spider veins are all made up of small blood vessels which have been damaged or have dilated causing them to grow larger or spread within the skin becoming visible. Energy from the vascular laser is directed at the vessels which is absorbed by the blood in the vessel causing heat. The heat brings on coagulation in the blood allowing the vessel to collapse and seal. In most cases, this sealing effect often provides instantaneous results. Some types of vascular irregularities in the skin fade in the days and weeks after treatment or can require multiple sessions for complete removal.