RELAX & REPLENSIH YOUR SKIN WITH A RESULTS BASED FACIAL IN NEWCASTLE
THE LUXURIOUS & PAMPERING COCO SIGNATURE FACIAL
Unwind and relax whilst experiencing a facial that indulges your senses with a warm foot soak with herbal tea, gentle massage, your own personally selected aromatic essential oils, steam and hot towel cleanses to soften the skin, exfoliation, eye and lip masks and an oxygen facial with medical grade serums to create the perfect relaxing and results based facial you've been searching for.
The Coco Signature Facial is the ultimate beauty experience that perfectly balances your need for relaxation with skin rejuvenation. We have carefully selected all of the elements to create a facial experience that will leave you feeling like you're floating on a cloud whilst targeting your skin concerns and producing results that will benefit the health of your skin. By leveraging the power of the Intraceuticals Oxygen Facial treatment, the Coco Signature Facial delivers many benefits for the skin that can be adjusted so suit your skin type. One of the most loved effects of the Coco Signature Facial is the treatment's ability deliver deep hydration to reduce dehydration lines.
INDICATIONS TREATED WITH COCO SIGNATURE FACIAL:
Stress
Dehydrated skin
Ageing skin
Mild pigmentation
Mild sun damage
Mildly uneven skin tone & texture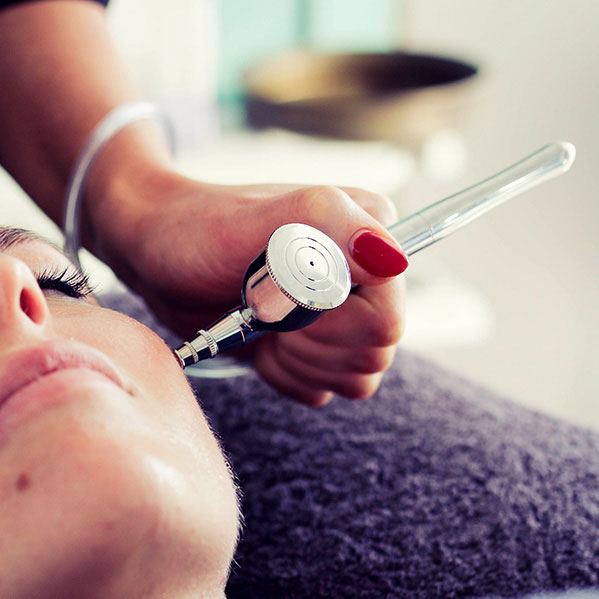 COCO SIGNATURE FACIAL FAQS
The Signature Facial is designed to help you unwind and leave your skin feeling hydrated and restored. The Signature Facial is an excellent treatment in the lead up to events as it requires no downtime and instantly gives your skin a boost leaving it feeling refreshed and invigorated. As this treatment works with medical grade serums, the results, strength and effect of the treatment can vary depending on the serum formula created for you. We recommend a maintenance plan with multiple treatments if you're looking to achieve best results for your skin.