KEEPING YOU SAFE DURING THE PANDEMIC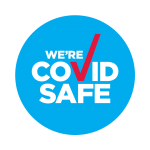 Whilst there is much to celebrate at Coco with the re-opening of the clinic and our services, Coco has implemented conservative and robust policies to keep the clinic safe for all of our clients and our team. These policies are regularly being updated. Below is a list of actions and steps we have implemented to keep you safe:
TGA approved Personal Protective Equipment (PPE) including gloves, face shields, eye protection and surgical masks are being worn by all practitioners and staff where appropriate
Hand sanitiser and hand washing stations are available for clients and staff throughout the clinic. Please help yourself when visiting
Safe distancing of 1.5m
We have limited the amount of clients in our waiting area to a maximum of four persons at any given time
Regular surface cleaning with disinfectants
Non-contact greetings for all persons in clinic
Enforcing appropriate cough etiquette (Do the 'DAB')
Limiting our service offerings to eliminate aerosol (air borne) risks
Single use bed covers are being used where appropriate
Close monitoring of appointment times to ensure comfortable appointments and adequate cleaning
Assigning dedicated cleaning personnel throughout the day to ensure all areas are kept safe
We have removed all re-useable items in clinic such as tea and coffee cups and mugs and introduced single use alternatives where appropriate
CLIENT SCREENING
Upon entering the clinic, all clients will be screened within the foyer prior to entry. Screening involves capturing all clients' temperatures and asking a series of questions. Please work with us during this process to help keep everyone safe. Please note: you may be required to reschedule your appointment if you do not meet the screening criteria.
A screening survey will also be presented to you upon checking in at our front desk which will be stored on file as part of your medical record.
Please see below a list of questions that you can expect to be asked during screening:
Do you have any of the following
Sore throat
Fever
Cough
Shortness of breath
Other respiratory symptoms
A recent loss of their sense of smell
Have you
Recently travelled overseas
Recently been in contact with a suspected case of COVID 19 in the last 2 weeks
Recently been tested for COVID 19. If yes, details will be recorded.
Resided in a known high-risk area with a cluster of cases
Thank you for your understanding xx
24/05/20

ONLINE BOOKING IS NOW LIVE!
We are very excited to be back in clinic and offering our services to all of our clients again. Online booking is now live. We are now taking bookings for a number of services. Beauty services will be available as of 1/06/20.
26/03/20

A NOTICE TO MELASMA CLIENTS
We know that Melasma can be an irritating and persistent skin condition. For all of those currently on a treatment plan at Coco that has prescribed Coco's lightening cream. You can find this readily available for purchase across the hall at Lotus Dermatology for $80. Please contact Lotus on 02 49293400 if you would like to purchase lightening cream over their counter. We will continue to look at ways to support your skin health and skin care needs during this time. Stay well xx