One of the biggest concerns we see amongst our 40+ clients is sagging skin.When it comes to our faces, ageing is the major cause for sagging. That's because, as we age, we lose collagen and volume in many areas of our face. When the cheeks lose volume, the skin can sag, leading to:
Nasolabial folds (skin between the nose and the mouth)
Oral commissures (the folds just beneath the corners of the mouth)
Jowls (skin beneath the jawline)
Loose skin on the neck
The result is a flatter and more square facial shape. Adding to this, when volume is lost in the brows, it can expose the upper orbital rim, giving the face a skeletal appearance. Loss of volume in the lips meanwhile leads to thinner lips and lip lines. Not exactly something to look forward to.
When it comes to our bodies, ageing again is a major factor for sagging skin, as are environmental and lifestyle factors. Eventually, we all hit a point where no matter how hard we exercise or how healthy we eat, we all experience these changes in our body and on our skin.
SO, WHAT CAN WE DO ABOUT SAGGING SKIN?
WE RECOMMEND A THREE-STEP PROCESS: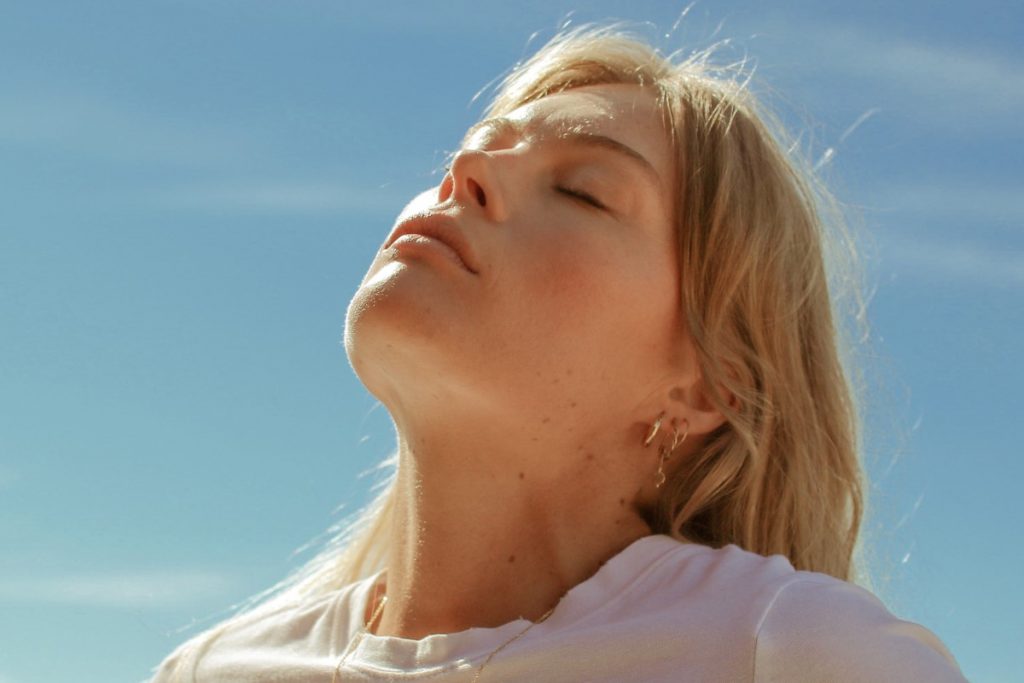 SKIN TIGHTENING #1

Thermage® is a radio frequency treatment that works by heating the skin at a precise depth to kick-start the body's natural renewal processes. This is where the structural collagen, or 'scaffolding', is produced. When we are young, we have plenty of collagen to provide support and strength. With age and UV exposure, we lose collagen and our skin becomes lax and thin, resulting in jowls, deep lines and thinner skin. Thermage®?is used to treat the whole face and jaw line, the neck and other areas. It tightens cheeks, reduces nasolabial folds, and lifts the skin along the jaw line. It also defines the lip and smooths fine lines?and wrinkles while lifting the eyebrows and reducing hooding.
Both are very popular treatments because they deliver long-lasting results with little to no downtime.

REPLACING LOST VOLUME #2

Dermal fillers are a great way to restore lost volume, as they contain a synthetic hyaluronic acid, which is a natural occurring substance in the skin that stimulates collagen production, improves skin elasticity and boosts hydration. They can rebuild the internal framework of your face, treating the entire face or specific areas such as nasolabial folds, cheek depressions, receding lips and even sagging hands. If placed by a skilled practitioner, a small amount of filler can produce a youthful and natural look.
We all fear looking unnatural and 'done' but this simply doesn't happen when you have an experienced injector who cares for your skin health. In terms of downtime, it's minimal with dermal fillers. There may be some minor swelling and mild bruising, but the results are instant and last for between 12-18 months.

LASER & LIGHT BASED TREATMENTS #3

Coco has a range of laser or light based treatments that stimulate collagen and elastin whilst simultaneously brightening your complexion by targeting pigmentation and redness in the skin. Adding a series of laser or light based treatments to your skin tightening treatment plan will not only improve tightening but also provide added wow factor by resolving any skin tone irregularities leaving your skin tighter and more luminous. We recommend either a series of BBL (broadband light) or Advanced Pico Laser treatments to achieve a brighter complexion and textural improvements. For those needing a more comprehensive treatment for skin tone and texture, we recommend an annual Halo Laser treatment which utilises hybrid resurfacing laser technology for total skin rejuvenation.