PROFRACTIONAL™ RESURFACING LASER TREATMENT IN NEWCASTLE
RESOLVE STUBBORN SKIN CONCERNS WITH COCO'S ABLATIVE PROFRACTIONAL™ LASER
Do you require a stronger skin rejuvenation treatment to target specific skin concerns like stubborn wrinkles, pigmentation, sun damage, lesions, scarring and uneven skin texture?
The ProFractional™ resurfacing laser treatment clears and reduces skin concerns that are deep within the skin as well as lumps and bumps on the surface of the skin such as scars, skin tags and moles with minimal downtime. Improve your skin's texture and skin tone with a resurfacing laser treatment that will create blemish free and luminous skin.
ProFractional™ resurfacing laser is an ablative category of laser (removing layers of skin). It is a slightly more involved procedure when compared to laser facials that delivers amazing results due to the unique way it interacts with and treats the skin. The laser uses energy to vaporise thousands of microscopic channels within the skin (fractional laser) to stimulate collagen production. The ProFractional™ laser device leaves specific areas of skin around these channels untreated and in tact so that these areas of healthy skin can switch on the body's healing processes for faster recovery and minimal downtime. This combination of the collagen induction and healing processes creates amazing skin rejuvenation conditions which help clear the targeted skin concerns with only minimal downtime.
Many factors can influence or degrade the skin's health overtime. Two of the primary factors responsible for declining skin health that we often diagnose and treat are UV sun damage and decreased production of collagen. Common concerns treated with ProFractional™ laser include acne scarring, wrinkles around the eyes and mouth, general loss of the skin's elasticity and irregular skin texture. Coco's ProFractional™ treatment is reinvigorating for overall skin quality and vitality and is an excellent option for targeting specific areas within the skin that have proven to be stubborn with other platforms or treatments.
INDICATIONS TREATED WITH THE PROFRACTIONAL™ LASER:
Deep wrinkles
Scarring
Acne scarring
Surgical scarring
Sun damage
Pigmentation
Uneven skin texture
Uneven skin tone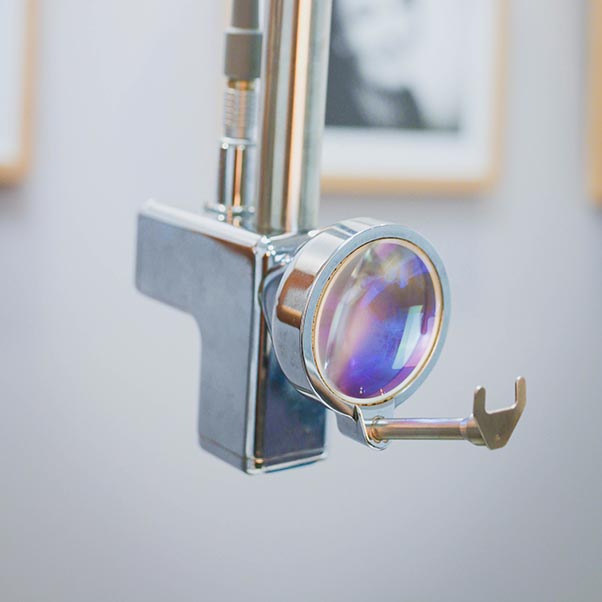 PROFRACTIONAL™ LASER FAQS
Coco's registered medical health team responsible for performing all ablative treatments is made up of
Dermatologists and Registered Nurses
. Coco's Dermatologists have a combined total of over 50 years experience specialising in skin diagnosis and treatments. Our Registered Nurses have undergone intensive training under our Dermatologist's guidance and our most experienced RNs have been operating ablative technologies for over 10 years. Coco has a range of ablative and fractional laser technologies to suit a vast range on skin concerns and is able to recommend and tailor the right technology for your skin and goals for treatment.
Ablative laser such as ProFractional™ involves removing layers or areas of skin. Local anaesthetic is applied to the treatment area to make it as comfortable as possible. When required, our practitioners may recommend that you arrange a driver for the day of your treatment so that a stronger oral pain relief medication can be prescribed.
With the fractional laser technology, the downtime involved with this procedure is significantly faster when compared with other ablative technologies. The treated area typically requires up to one week to completely heal. Some redness may still remain after this time and will subside in the weeks following.
A comprehensive set of aftercare instructions are provided to you which need to be carefully adhered to in order to ensure best results are achieved. Follow up appointments are included in the cost of your treatment which allow the team to check in on you post treatment to ensure the healing process is on track.
Once your skin has completely healed, you will notice refreshed and even skin tone and texture. Some redness may be experienced in the weeks following your treatment which will reside. Your result may continue to reveal amazing results for up to 12 months following the procedure. Please ensure you protect your skin carefully with high SPF skin care/sunscreen and well covered clothing/hats. Following your treatment, the treated area will be sensitive to UV damage.
The cost can vary depending on the size of the treated area. As a guide, a Half Face treatment costs $700. Please call the clinic on <a href="tel:61249278088">4927 8088</a> if you would like more information on pricing.
The amount of peer reviewed publications, numerous clinical trials, and over 80 publications and podium presentations that the Picosure® technology has received far outweighs the published studies and clinical articles for any other picosecond technology on the market, reinforcing PicoSure as the safest and most tested pico technology.
The PressureWave™ Technology ensures that less heat is delivered to the skin's tissue resulting in reduced risk of burns and treatment complications.
PicoSure is the first and the only picosecond aesthetic laser with both FDA clearance and TGA listing, ensuring the treatments safety and effectiveness is registered globally.