Not sure which treatment is right for you?
Book a one-on-one skin consultation with one of our friendly staff to evaluate your skin and make informed decisions about the right treatment plan for you and customise your goals for your skin.
Discuss your skin's health with one of our experienced medical practitioners discover information about your skin type, your health and how it compares to others in your age & skin type demographic.
Skin consultations cost $50. This $50 consultation fee can be put towards the cost of your treatment if you purchase your treatment/s on the same day as your consultation. T&Cs apply.
In your consultation you will have the opportunity to review evidence relating to:

Skin Texture
Sun Damage
Ageing
Wrinkles
Bacteria
Spots
Pores
Red Areas (Vascular)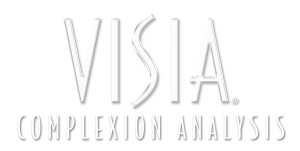 Coco Skin Laser Health utilises an interactive facial imaging system that combines cross polarised lighting, UV lighting, UV photography, RBX colour separating technology, and 3D viewing for the ultimate skin evaluation experience.
What else can the Visia technology offer?

Track your treatment progress and outcomes
Grade and compare your skin's health according to your age and skin type
Create an individual treatment plan