KEEPING YOU SAFE DURING THE PANDEMIC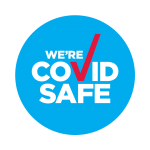 14/08/21

CLINIC CLOSURE ANNOUNCEMENT
As a result of the recent COVID outbreak and Hunter Region lockdown being extended into October, Coco Skin Laser Health will be temporarily closed until we receive information that it is safe to reopen.
If you have an appointment booked within the lockdown period, we will contact you to reschedule as soon as we have a date for reopening. We apologise for any inconvenience this may cause.
Has my appointment been cancelled?
If you had an appointment scheduled with us within the lockdown period we have either contacted you to move it forward, or placed you on a priority waiting list and will contact you as soon as we are able to reschedule your appointment for a future date and time.
Can I still book an appointment?
At this stage, our appointment book remains open for dates into the future beyond the existing lockdown period, although appointments are booking weeks in advance. If your appointment was scheduled during lockdown, please be patient, we will be prioritising your appointment where possible to ensure you can enjoy your treatment and results as soon as possible.
How do I get in touch with the clinic?
We recommend you contact us via our contact form below and a member of our team will respond as soon as possible. Please be mindful that our team are experiencing a high volume of enquiries and are working hard to get back to you.
A MESSAGE FROM THE TEAM AT COCO
We look forward to welcoming you back to our clinic soon. Until then, we hope you enjoy some great books, connect with loved ones (albeit via zoom in some cases), find time to relax and enjoy some home cooking. Here's an amazing recipe we've been enjoying in recent days to help inspire you in the kitchen.
Stay safe and be kind
xx